A PREVIOUS SUPPLIER: EQUIPEMENT TOOLS MACHINE SUPPLIER: PETER FLUG
I have been working with Christine Beal over many years when she was head of purchasing at Thales Angenieux. We did some important and challenging business together during the time I was head of international sales at Schneider Optic Machines GmbH, one of the leading optics machines and process technology suppliers.
The relation continued after I founded my own business Fineoptix GmbH, a high tech lens manufacturing company in 2007.
I have always recognized the business interactions with Christine as extremely fair, professional and trustful and despite of the business also on a pleasant personal level. She has been always a hard, but fair negotiator and took carefully care that all the purchased goods and services were delivered and installed in the agreed performance and time. If the performance was not given, she has been very demanding to get everything in order in short time.
As a particular property of her, I can point out her willingness to take risk for the benefit of business improvement. So, Christine was among the very first professionals that got interested in my new business Fineoptix GmbH, visited us in the first month after our start and trusted us with lens manufacturing orders, even of critical components. This helped me to grow the business to about 40 employees today and led until today to a good and - as I beleive - for both sides important business relation with Thales Angenieux especially for high quality and time critical optical components.
INDUSTRY SENIOR EXECUTIVE: IN NEED OF A CAREER CHANGE
How would you summarize coaching in a few words? "REFOCUSING"
This allowed me to structure my thinking. It allowed me to refocus on myself, to see the positive sides of my "strengths" while not forgetting my weaknesses. It helped me become aware of how far I have come and it was open minded to all possibilities. I enjoyed it very much.
PUBLIC FUNCTION SENIOR EXECUTIVE: PERFORMANCE INCREASE
How would you summarize coaching in a few words? "TRANSFORMATION"
I would like to thank Christine again for her help. I really enjoyed our discussions. Our work together allowed me to re-motivate myself. It helped me make sense of what I was doing. Some constraints even became opportunities: It made a huge difference. It was the first time in a VERY VERY Long time that I actually set myself apart to think about my job as a manager. I found a whole new meaning to my job, opportunities, new ideas and I was able to put into place certain structures that helped us grow together as a team. The whole experience was very helpful and motivating.
From managers (CEO to direct managers), employees of the same function or technical engineers, peers, they're talking about Christine BEAL.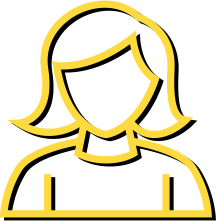 In a complex environment, Christine's involvement is a model. She is very concerned about delivering the best service, the overall performance of the company, and not to forget concern for the well-being and self-development of her team. Christine was able to mobilize her team despite difficult stakes at hand. Her personal involvement was a key point. She is a hard worker by nature, very professional and able to manage several projects at the same time. Christine is an excellent manager, because she adapts to her collaborators (autonomy or tight control) and protects them when it is necessary.
Christine is someone who gives a general impression of commitment, investment and dynamism. She is able to absorb a large workload. She has an amazing ability to be multi-subject, to jump from one topic to another without worry. She is an open person. She is quick and determined, very focussed on goals. "Electric": an energetic electrifying side, which is able to "wake up" an assembly, a group, an office. Yet, Christine is a very respectful person, listening and understanding. She writes perfect English!!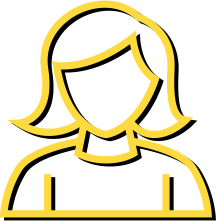 What are her main assets? 
What are her main assets? Dedication - Strong personal investment in work – hard-worker - When entrusted with a task, she always perfectly sees it through. Christine is pleasant, friendly, spontaneous and direct
Her qualities are:
E
For Excellent manager, because she adapts to her collaborators (autonomy or tight control) and protects them when necessary.
V For Volunteer, brave. Hard worker, very professional and able to tackle several projects at the same time.
I
For Interactive, collaborative. Very respectful of others and organizations, paying close attentions to others, very understanding and constructive. She has a very open-minded general behavior.
D
For dynamic, Active, fast and decisive, obsession for goals and results
E For Empathy, Good Listener. Ability to understand others.
N For Neutral, seeks objectivity. Loyal and fair.
C For congruence: Strong adaptability to others, to the context. Collaborative, unifying.
E For Energetic: A logic of strong reactivity, mobilization of teams and energies.
But also:
R For Reliable: Someone you can count on.
F For Fighter, she does not GIVE Up easily
B
For So British: Excellent in English.
.